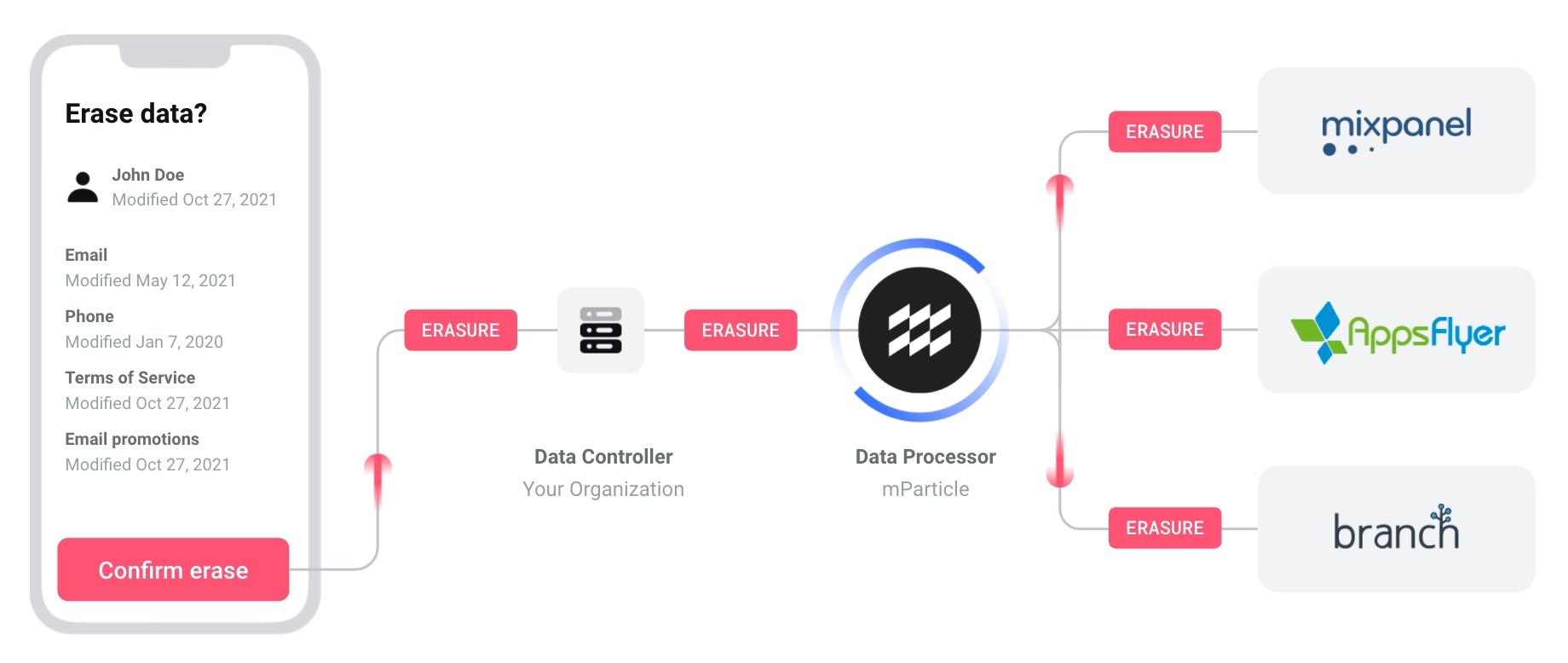 Data Subject Request (DSR) Erasure Forwarding is currently a beta feature, which you can sign up for in the link below.
We've added Mixpanel, AppsFlyer, and Branch as new DSR erasure forwarding outputs, in order to save you time and reduce human error from having to manually initiate erasure requests with each of these data processors.
Note: We already support DSR erasure forwarding for Amplitude, Braze, Kochava, Blueshift, and mParticle managed Data Warehouse outputs.