We're thrilled to announce the introduction of a user interface to Warehouse Sync, making the setup and management of your warehouse pipelines easier than ever! This enhancement ensures a seamless experience for users of all technical abilities and levels up ease of use, speed, and security.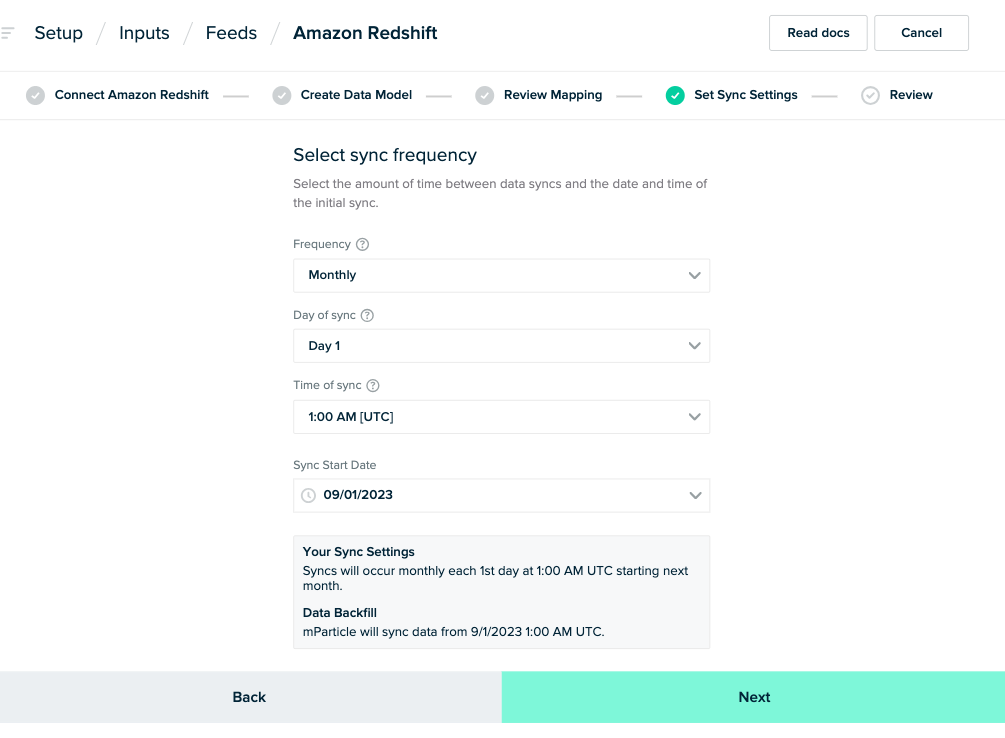 Key features include:
Wizard-based configuration: Simplify data workflows and make the data warehouse accessible to non-technical users
Secure credential storage: Trust in the secure credential storage by mParticle, relieving you from the hassle of manually managing API credentials.
The excitement doesn't end there. We are thrilled to also announce upcoming support for:
Warehouse event activation: Stay ahead with the ability to ingest user events directly from your data warehouse to mParticle's robust platform, providing richer insights and more targeted customer engagement.
Integration with Databricks: Activate your warehouse data to the next level with our upcoming integration with Databricks, the industry-leading lakehouse platform.
Go beyond Reverse-ETL by combining the simplicity of warehouse data activation with the power of a real-time Customer Data Platform to engage with your customers precisely when it matters most.