Customer data is the raw ingredient for personalized experiences and marketers love to use Real-time Audiences to leverage that data and target key customers.
With Unlimited Lookback for Real-time Audiences, marketers get unfettered access to all of the behavioral and profile data within mParticle, enabling them to personalize experiences for all kinds of users, despite their infrequent or irregular engagement with brand touchpoints.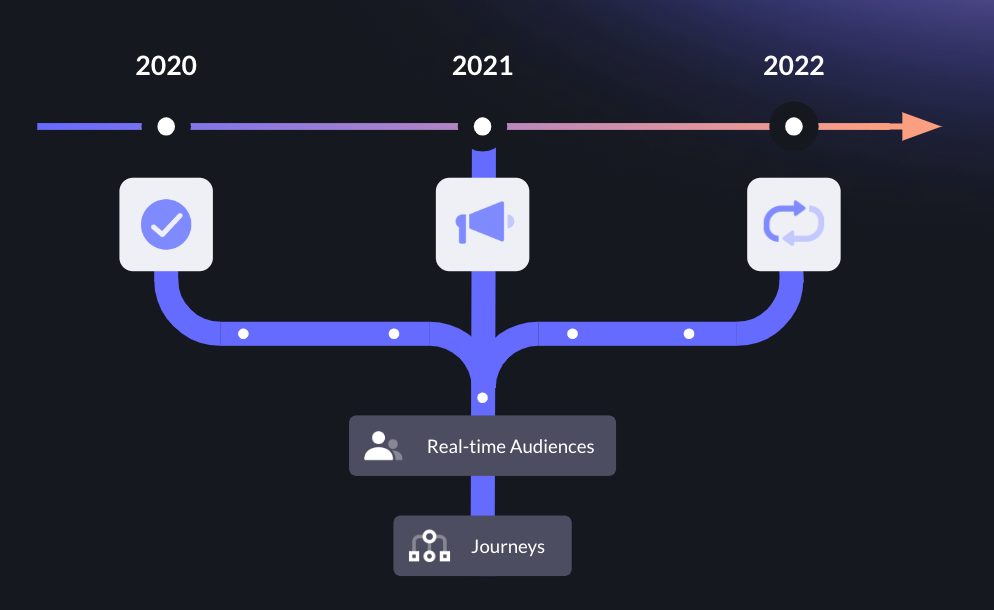 Unlimited Lookback unlocks use cases including:
Build long term customer relationships, even when engagement is seasonal. Like using last season's shopping behavior to personalize this season's re-acquisition campaigns.
re-engage lapsed customers, retention marketers can use customer preferences to tailor churn prevention and win-back campaigns for long-lapsed users.
Unlimited Lookback is now Generally Available as a premium feature. To request a demo, please reach out to your Customer Success Manager.